Superlite SL-C
The Superlite SL-C was designed and engineered by a small group of dedicated engineers, designers and craftsmen. It never passed through a committee, and we didn't make any Powerpoints while it was in the process of creation. That's because we only needed to answer to our own vision of what the perfect Supercar would be.
And that is why the Superlite SL-C is so pure in line. And so technologically advanced.
You see, we didn't want another "me too" car based on old-design tube-chassis and riveted aluminum panels that was ancient even at the end of the last century. We didn't want a body that looked swoopy but was hard to see out of, or was too difficult and expensive for an average builder to build because of poor fitting panels and lousy surfaces.
So the Superlite SL-C had to be a clean-sheet, modern car that was infused with state of the art technology that helps make the car easier to build- and better to drive.
For example, It has Class-A finishes on every panel so you don't even need to paint it- you can buff the gelcoat and go. Or use a vinyl wrap if you want.
The doors fit right out of the mold, and don't need weeks of trimming and fettling to attach properly to the body.
The chassis doesn't have sloppy MIG welds with spatter everywhere, and welds that need to be ground off to fit aluminum panels. The SL-C chassis is the stiffest on the market, with beautiful TIG welds, no spatter, and requires no more work to be done to it as delivered.
The SL-C even has custom aluminum suspension arms and uprights that are CNC-machined in house, instead of re-using old parts from a car with a completely different engine/drive configuration. All SL-Cs have double-adjustable aluminum shocks that are race-derived, not fixed-rate shocks that are supposed to work for every situation and builder. The chassis and suspension parts are truly designed to work together, so you have proper camber and bump-steer curves, and more than enough caster.
So the Superlite Coupe has a modern chassis with a proper suspension, and a great-looking body with superb fit and finish. Is it as fast as it looks- or is it something that just looks racy?
This year Superlite Cars decided to prove to themselves, and everyone else, that the Superlite Coupe was much more than just an easy-to-build, modern supercar. So we went racing.
And won.
We didn't just win a few races, we set lap records at every track we visited on the way to winning the 2011 NASA Super Unlimited class National Championship. We dominated at the National Championships, capturing pole position for every race, winning both qualifying races, and almost lapping the entire class in the final National Championship race.
All this in a car that you can buy today from Superlite Cars. Everything on the Championship-winning car is a standard or optional off-the-shelf part from Superlite. We sell what we race, so our builders and owners can have the confidence that their cars are actually race proven.
The Superlite SL-C has great looks, a modern chassis, and now, a racing history. It's a beautiful thing.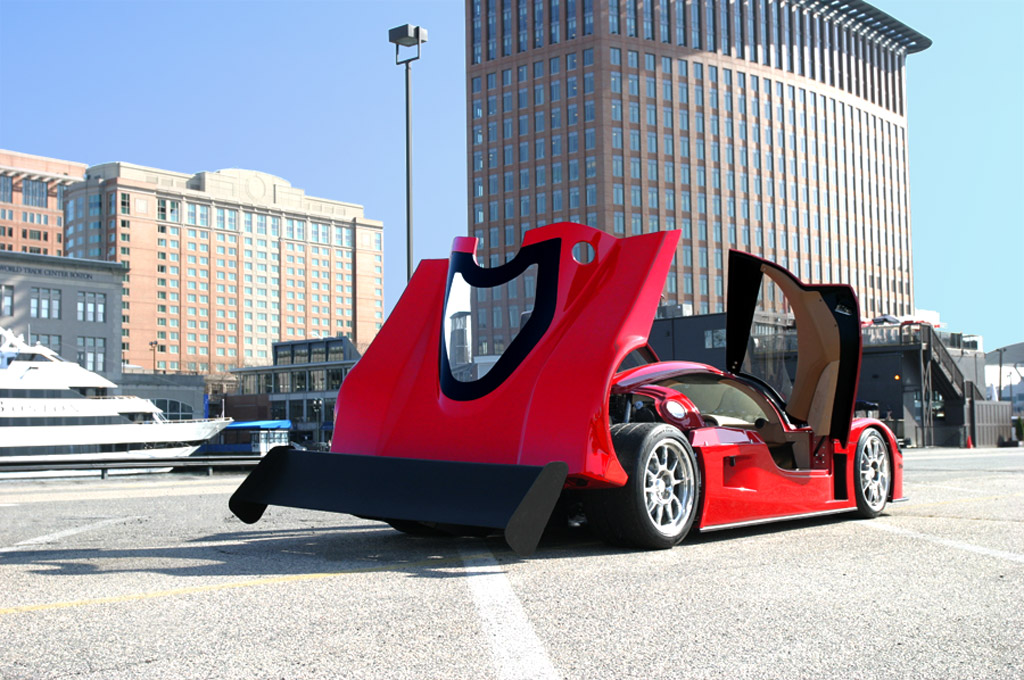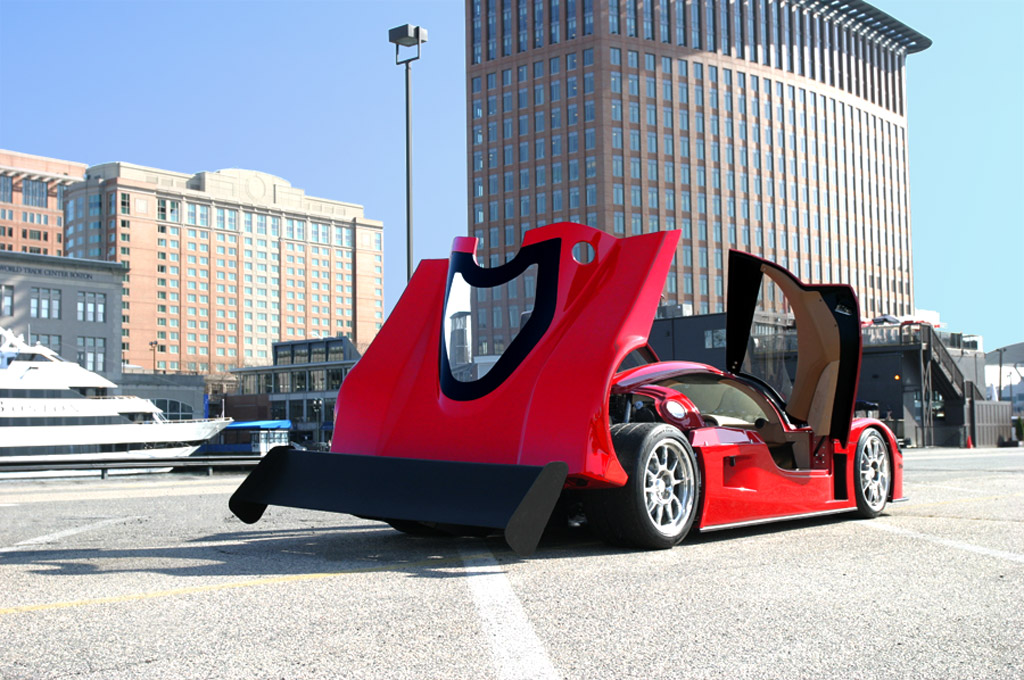 Specifications
Drive: Left hand (LHD) or right hand (RHD)
Overall Length: 164"
Width: 74"
Height: 43"
Wheelbase: 105"
Wheels: 18-20" (details)
Weight: 2,400 lbs. typical
Weight Distribution: 46% front, 54% rear (typical, depends on drivetrain and other choices)
Ground Clearance: 4-5", depending on setup
Drivetrain Configuration: Mid-engine rear drive
Fuel Tank Capacity: 19.2 gallons, plus surge tank
Suspension: Billet machined aluminum uprights and control arms .
Chassis Construction: All-aluminum monocoque tubular hyrid, billet machined suspension mounts, fully TIG-welded.
Body Construction: GRP (fiberglass)